There are three positions open for the fall at Wildflower Open Classroom, an innovative charter school that invites children, teachers and parents to collaborate as a community to inspire and celebrate the adventure of learning. AFTER SCHOOL PROGRAM COORDINATOR We are looking for a dynamic individual to lead our after-school program. The after-school program coordinator works directly with a diverse group of students ranging from five to twelve years of age. This position's daily hours are from approximately 2:15-6:15pm and it operates according to the school calendar. Planning and preparation begin in August and the program will open to students when our school year begins on August 21, 2019. ---------------------------------------------------------- PART-TIME PHYSICAL EDUCATION & MOVEMENT INSTRUCTOR We are also looking for an energetic leader who is excited to work with students in kindergarten through eighth grade to provide an engaging, age appropriate physical education and movement program. This position is part time with daily hours that operates according to the school calendar. Planning and preparation begin in August and the program will open to students when our school year begins on August 21, 2019. Teacher certification is not required for this position. ----------------------------------------------------------- PART-TIME ELEMENTARY MUSIC INSTRUCTOR We also have an opening for a part-time music instructor. We are looking for an instructor to provide innovative and inspiring music instruction for our students. This position is part time with daily hours. The program operates according to the school calendar. Planning and preparation begin in August and the program will open to students when our school year begins on August 21, 2019. Teacher certification is not required for this position. All applicants will be paper-screened. Those selected for an interview will be interviewed by a committee that will be comprised of a cross-section of community stakeholders. The person selected for the position must pass a criminal background check and TB test. To apply, please email the following documents to
thicks@wildflowerschool.com
: 1. Cover letter 2. A detailed resume 3. Letters of recommendation WE WILL BEGIN ASSESSING CANDIDATES IMMEDIATELY AND WILL SCHEDULE INTERVIEWS FOR EARLY JUNE.

The Wildflower Music Festival this year was outstanding! Everything flowed smoothly thanks to the committee and our hard working volunteers! The bands were sensational! An amazing $30k was raised from our 7th annual Wildflower Music Festival! Huge shout out to the hardworking committee who makes it all happen: Colleen Taylor Sheryl Manies Andy Taylor Doug Churchill Kelly Laugenour Jimerfield Lindsay Hoffa Joshua Jimerfield Shawn Kanning Ron Penne Adam Cox Caroline Beth Roady Mary Cox Michelle Swope Jonas Herzog Grant Sautner Julie Skinner Laura Malloy Greene Gary Smith Krista Jean Knecht Amanii Luper Erin Lipski Kim Heywood Amanda Lavin Tom Hicks Patrick Lavin Special thanks to Charlene Edwards for her hard work keeping the festival clean all day! We are looking for more Music Fest committee members to help plan the 2020 Wildflower Music Festival. If interested please email Colleen @
cslater4@yahoo.com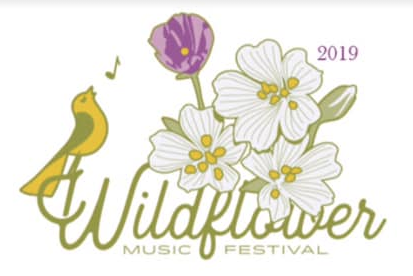 Hello Wildflower Community- We'd like to communicate a few exciting developments in the works at Wildflower! We are pleased to announce that we are in the process of developing a school lunch program for the upcoming school year. Our goal is to provide a high quality and locally sourced meal program for our Wildflower kids and community. We are working with a consultant to guide us through the process. We are also working on a design for the new kitchen space. Beginning next school year, we will have a new home for our middle school program. We recently signed a lease for a building space in the North View Shopping Center. The 4000 square foot space is located directly north of the Wildflower campus in what was formally Holiday Pools. Currently, we are in the process of preparing our application for a use permit. The new lease also provides Wildflower with access to the gate that leads into the North Valley Shopping Center. This will allow us to improve our drop off and pick up traffic pattern, and greatly reduce the congestion at these times. Both of these opportunities presented themselves after the school year began and we still have much work to do to see them through to completion. A more detailed overview of the meal program, kitchen space and new middle school classroom with be presented at the spring Town Hall Meeting, scheduled for Wed. April 24. We hope to see you at the Town Hall!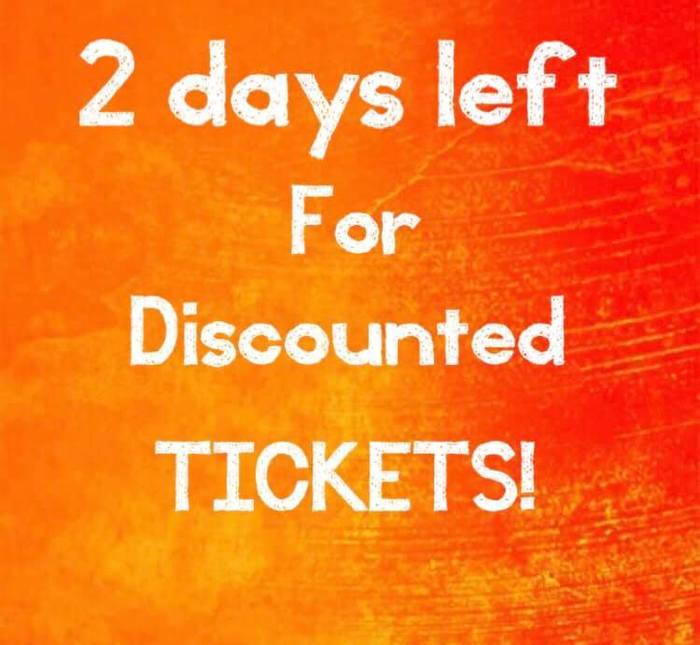 Wildflower Adolescent Program students learning about DNA, how do you represent a DNA helix? Multicolored gummy bears of course!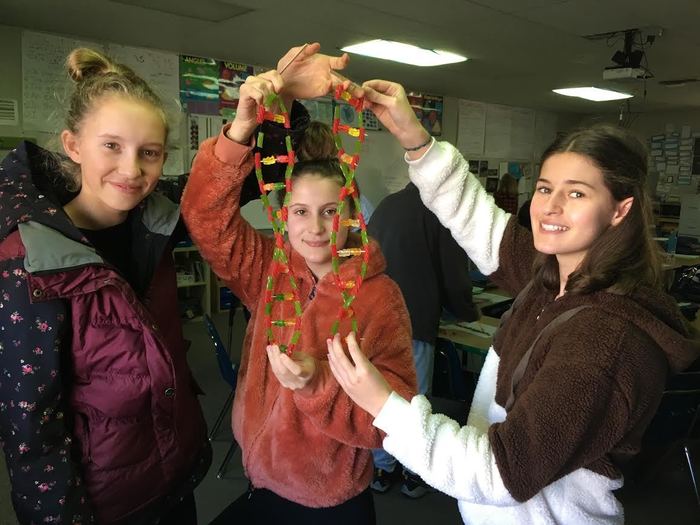 Enrichment afternoon with Kali's group making pink pancakes with no food coloring (beets)! Students from 1st through 6th participate in a multi-age enrichment that can also be described as an elective. Other enrichments include hula-hoop art, yoga, recycled art projects, poetry, science, coding, and ukulele!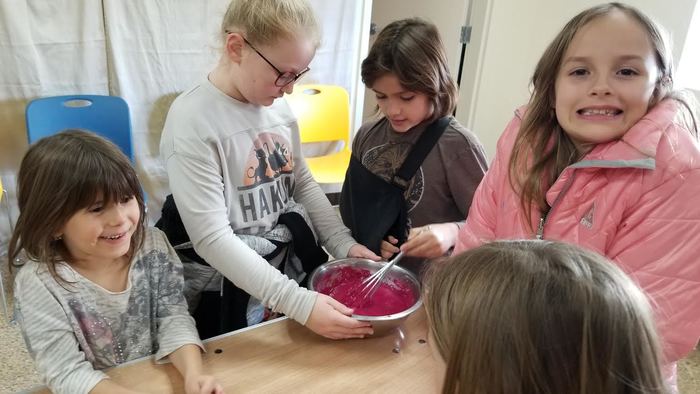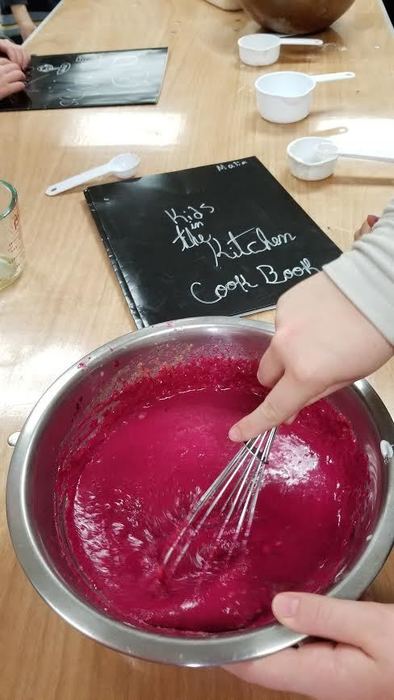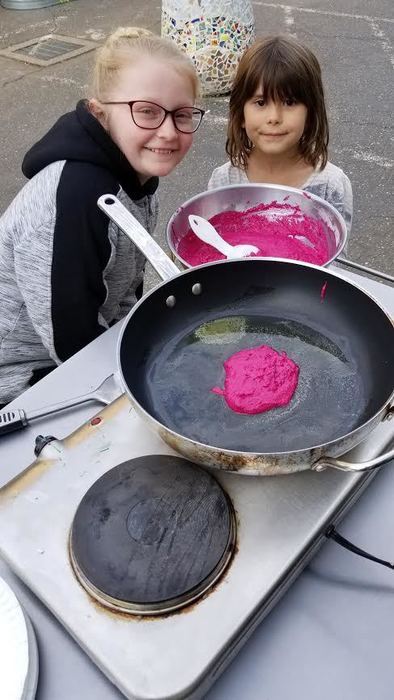 Thanks for all who attended the Souper Supper last night, it was great having the community together to socialize and enjoy some delicious homemade soups. A special shout out to Tina, Gail, Lindsey, Diane, and Linda for putting this event together!


We are in the midst of Enrollment at Wildflower. Current student re-enrollment forms are due January 18th. Enrollment forms for new students will be accepted through February 4th, in time for the lottery that will take place on the 7th of February. Come check us out on January 30th for our Open House between 9 and 2. If you're interested in Kindergarten, get here by 11:15 to get the most out of your experience!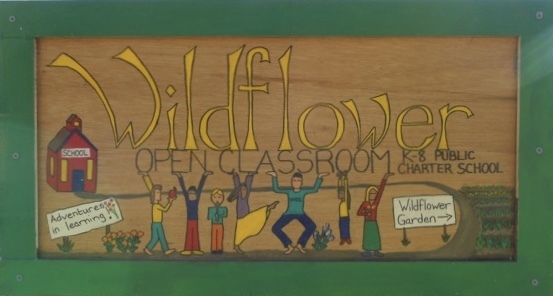 Open House is coming soon on Wednesday, January 30 9am-2pm. Please tell your friends! Any prospective Kindergarten or TK families interested in seeing the Kinder classroom, be sure to come by before 11:15!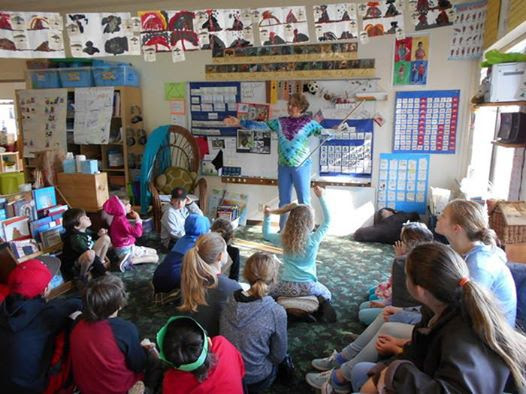 Wildflowers grow and bloom in some of the most extreme conditions. With all the challenges our community has had to face recently, remember that beauty shows it's face in some of the most unexpected ways, a blooming sunflower on the playground at the end of December!?!? Continue to bloom and grow over the break, and we'll see you next year!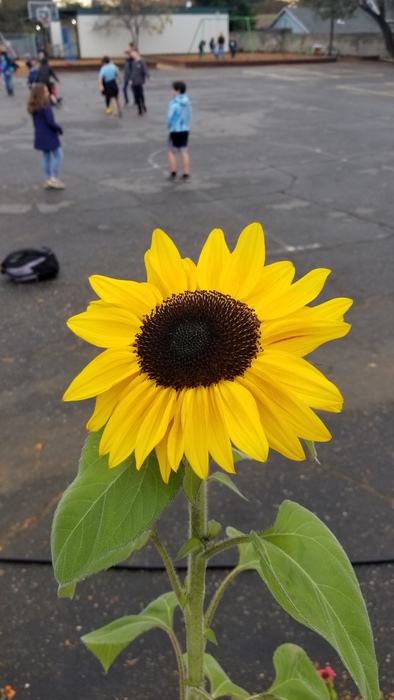 Wildflower is hosting another Wellness Event December 15th from 11 - 4, please share with your friends and family!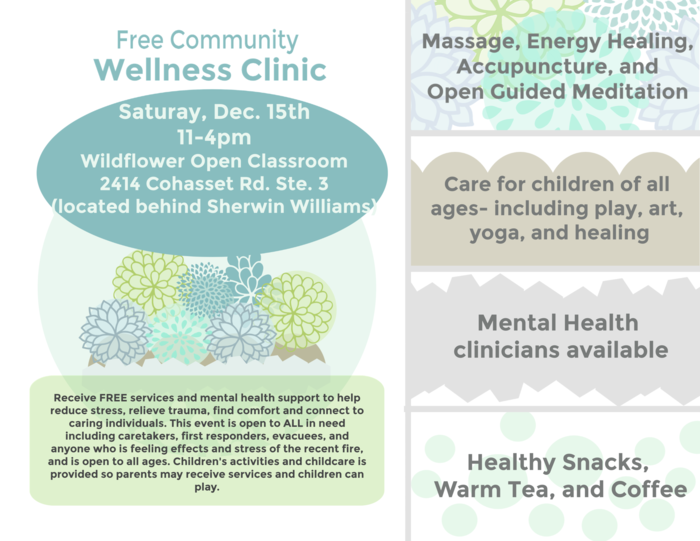 Wildflower is holding another Wellness Clinic, December 15th and we need volunteers throughout the day. Please sign up on our sign up genius link, and show our Paradise, and canyon friends and family how much we care and want to share our support!
https://www.signupgenius.com/go/10C0A4AA5A722ABF58-wellness

Hello Wildflower Community- I am writing to provide some information concerning our re-entry efforts and our return to school, which is set for Monday December 3. First, my heart goes out to all of those directly affected by the catastrophic fire that continues to impact each and every one of us in the greater Chico area. I feel honored to be a part of a community that has responded in such an incredible manner to meet the needs of those impacted by the fire. Over the past few weeks, I have had the privilege of working on school related issues with the Paradise school leaders, in particular the Paradise charter school community. Most had lost their homes and yet they guided their efforts with the exacting focus of keeping their school communities intact. I am pleased to say that all of these schools have found temporary school spaces for their students. Wildflower staff members are currently in the process of establishing a plan to directly assist those schools during their relocation and settling in stages. While we must not lose sight of those in need, it is time to address some practical measures concerning our return to school. I have fielded a number of questions concerning the length of time that school was canceled. Most Chico kids and parents were ready to get back to school as soon as possible. The decision concerning the length of school closure took into account a variety of factors. A disaster of this magnitude presented so many unknowns, including the safe placement of thousands of displaced students. Time was also needed for re-entry plans, trauma training, business and insurance related issues and the required cleaning of all schools in Chico. All Chico schools were instructed that all facilities needed to cleaned by an outside cleaning company prior to students re-entering school buildings. The cleaning measures are focused on any negative impact the smoke and ash from the fire may have had on our facilities. Wildflower, like many charter schools, contracted with a company called Servpro for cleaning. The comprehensive cleaning includes the wiping of all surfaces and objects, air cleaning and recirculation, cleaning all carpets and changing all HVAC filters. Currently, the cleaning company has a large crew on site and they should be completed by Saturday. Costs associated with the cleanup will be covered by the school's insurance policy. Wildflower will not need to extend the school year as a result of the school days missed. In addition, our school will receive full funding from the state for the days that we have not held classes. Both of these items are related to the fact that Governor Brown declared a state of emergency for Butte County. In addition, the Butte County Office of Education directed all Butte County schools to be closed. The Wildflower staff recognizes that students will be returning to school in a variety of mindsets and some with varying levels of trauma. Wildflower staff members have completed re-entry and trauma training during our time away from school. A few points are clear. One, that children need to get back into the routine of school. Two, that support measures need to be in place to meet the needs of those students experiencing trauma related to the fire. Our support measures are being led by Wildflower staff members Emma and Tina. Emma, our school counselor, is reaching out to families and students that were directly affected to establish a re-entry support plan. Tina has been heading up our support and relief efforts, and is creating a variety of support plans and mechanisms to meet our community's needs. These efforts include support for our teachers. While our entire staff wants to be a source of support in every way possible for those impacted by the fire, please know that our teachers play a very special and specific role. Their primary responsibility is to create a safe and nurturing environment for your children. In order for them to make that happen, they need to be focused on the tasks related to their classroom environment. If you would like to speak with your child's teacher concerning fire related issues, please send them an email or give them a call to set up a time to meet. Approaching teachers with fire related items during the times they are working with children, including prior to school each day, will take them away from their child focused mindset. We will be welcoming four new students after we return to school. Two new students will be joining the middle school program, along with one new kindergartener and one fourth grade student. Please help us welcome these kids and their families to the Wildflower community. I look forward to seeing you on Monday and working with you to create a nurturing and positive environment for the students of Wildflower Open Classroom. Our Chico community has a long way to full recovery and I envision the Wildflower community being a big part of those efforts. Please do not hesitate to contact me directly if you should have any questions. Tom Hicks Wildflower Director

Wildflower Community, At the direction of Butte County Superintendent Tim Taylor, Wildflower and all Butte County Schools will be closed until December 3. The current county wide plan is to re-open school on Monday, December 3rd. We hope this message finds you and your family well in this difficult time in our community.

Wildflower is hosting a FREE Wellness Clinic for those displaced by the Camp Fire this Wednesday, November 14th 12-4pm at Wildflower 2414 Cohasset Rd Ste. 3. Receive FREE services and support to help reduce stress, find comfort, and connect to caring individuals.This event is open to all ages. Children's activities and childcare is provided so parents may receive services and children can play. Massage, energy healing, yoga, meditation, music, and sound healing will be offered along with haircuts, and emotional support, there will be a place to just talk, rest, have a snack and enjoy a warm tea or coffee. Butte County SELPA will have three mental health clinicians from BCOE on site for counseling and support including children. If you are wanting to donate monetarily we will accept cash, gift cards, or electronic transfers to Andy Taylor via Venmo @Andy-Taylor-8 or contact him via email at
Andydtaylor12@gmail.com
. Any financial donations will go directly to Wildflower families, alumni, and extended family displaced by the fires. Tina will be at Wildflower throughout the Wednesday Wellness Clinic to collect monetary donations.

Our hearts go out to everyone affected by the traumatic Camp Fire that has destroyed so many homes and businesses in our area. We are doing our best to keep the Wildflower community updated with as much information as possible. ​​During this difficult time, we want to make sure we are providing for the physical, social, and emotional needs of staff, students, and parents within Butte County. Butte County Office of Education in collaboration with other agencies have put together a crisis resources list to help families in need and provides information for those who would like to offer support. Click the link below for those resources.
https://5il.co/5ktc
Stay safe, and we will continue to send updates as we receive them.

Dear Wildflower community, we are reaching out to you in concern. We would like to find out whom amongst you have been directly affected by the Camp Fire. We want to help! There are many WOC families in need, and we are gathering supplies for immediate use including food, clothing, cash, and toiletries. Please email and let us know how you are affected and what you need. This includes Wildflower alumni and extended family. Emails can be sent to
info@wildflowerschool.com

Wildflower will be closed all of next week and through the Thanksgiving holiday. Our thoughts are with those affected by the tragic turn of events in our community. We will continue to update you as information becomes available. Please see the press release below for more information. Press Release All Butte County Schools Closed Through November 23, 2018 OROVILLE-CA Butte County Superintendent of Schools, Tim Taylor, is announcing the closure of all public schools (districts and charter schools) in Butte County through Friday, November 23, 2018. This action is taken in response to the ongoing Camp Fire emergency in Butte County. Schools, families and communities are experiencing extreme loss due to this fire and its impact. Time is needed to help understand the extent of loss and disruption in our county and to develop ways to resume safely providing services to our schools and students. Butte County Office of Education will continue to support our schools, students, families and staff affected and is working closely with the California Department of Education, district superintendents and charter school leaders throughout the duration of this emergency and in the difficult months ahead.