Support Wildflower tonight 4 - 8 with some yummy food at the East Ave Chipotle!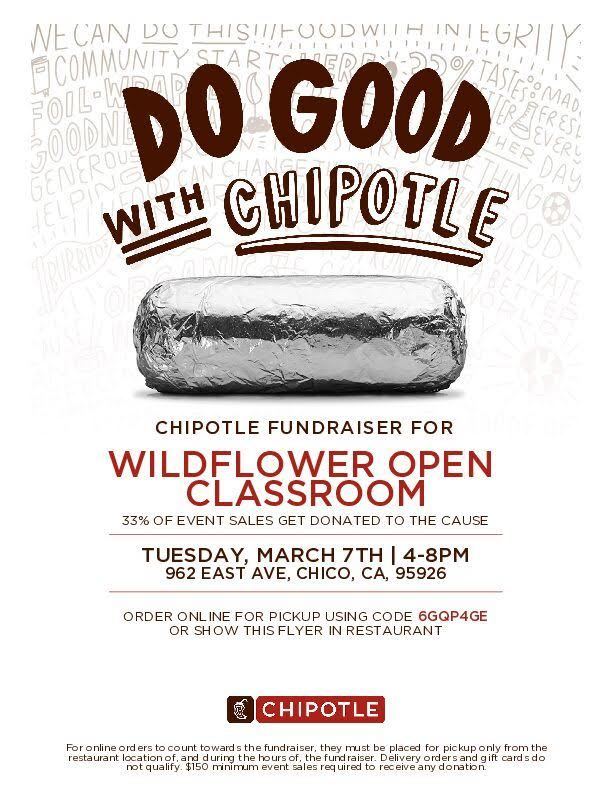 WOCAP has officially started cycle 5! This cycle is all about systems and will include Body Systems in Natural World, Economic Systems in Social World, and our roles in the community/systems we live in (kindness, community service, career exploration, etc.) in Personal World. In ELA students will be reading the allegory, Animal Farm, by George Orwell to examine the economic ideas of Karl Marx and Russia's attempt at communism.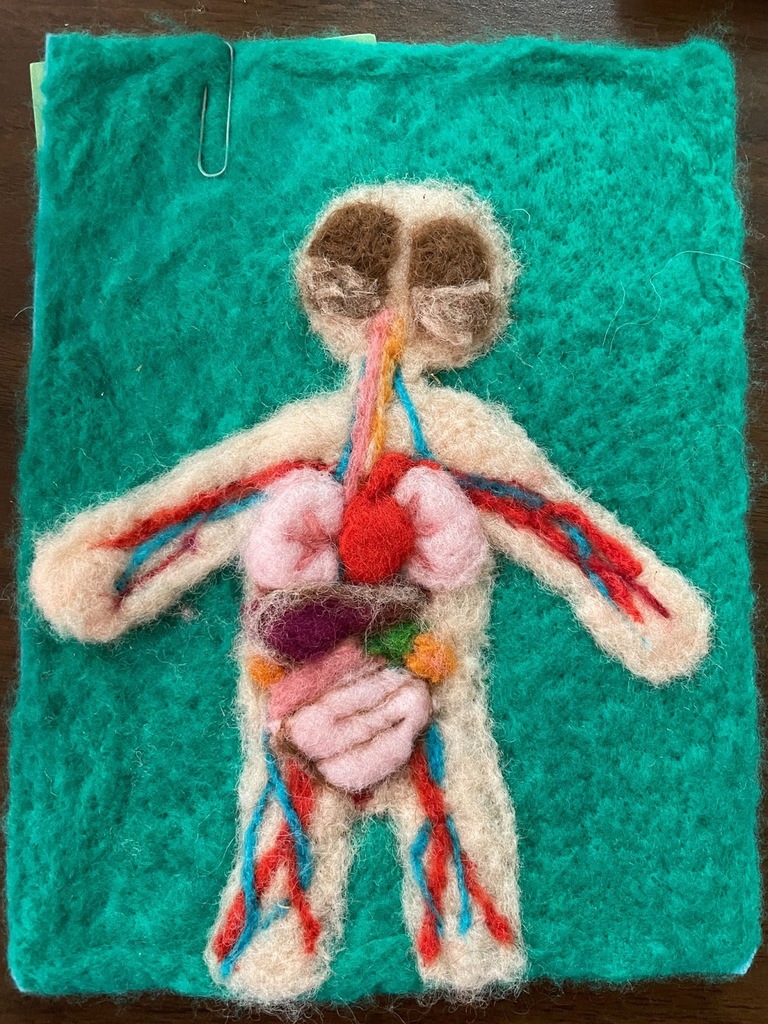 Wildflower Open Classroom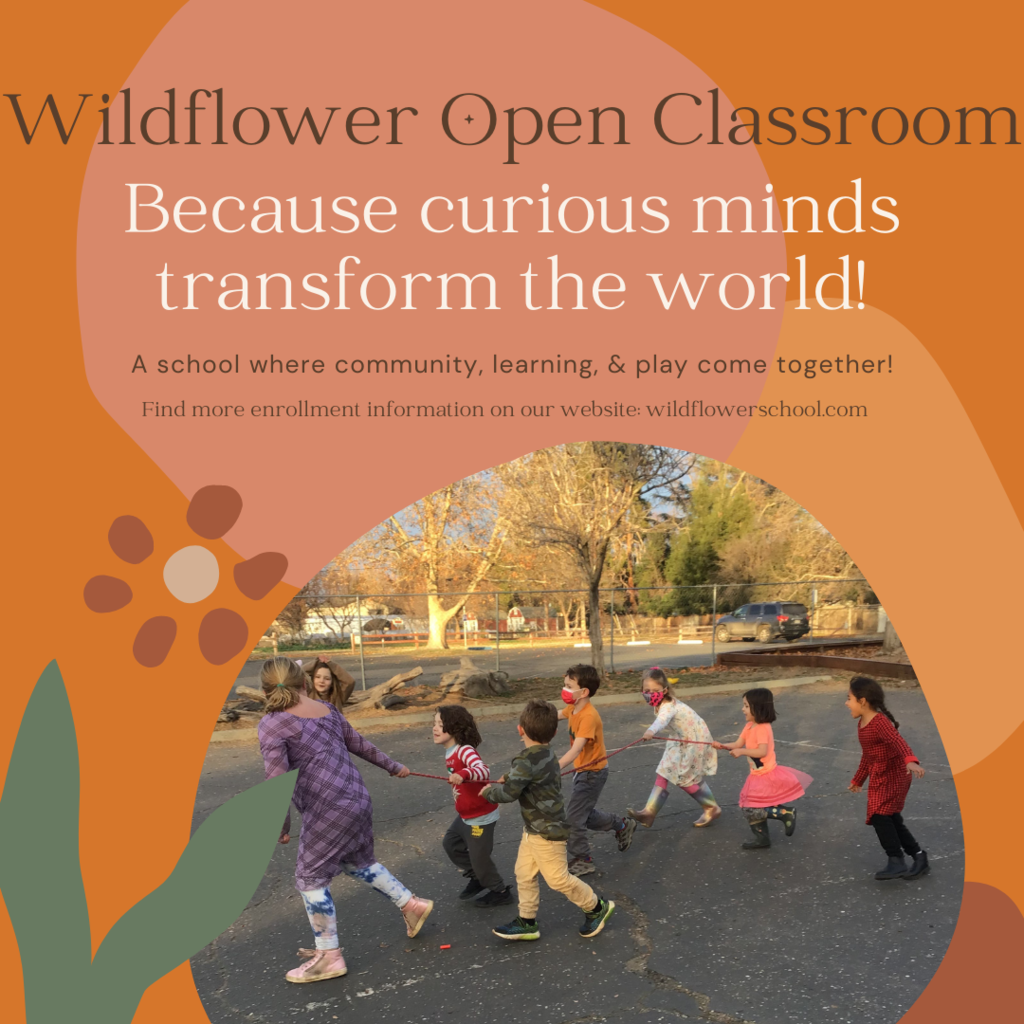 The Wildflower Music Festival is Back!!! Saturday May 6th, 2023 – 2:00 PM to 8:00 PM End of Normal (2500 Estes Rd) We are excited to announce that the Wildflower Music Festival is Back! Our 2023 festival will be our 9th annual Chico wide celebration and full day of music and fun for the whole family. The Wildflower Music Festival made the list for Chico News and Review's "Best of Chico" in 2019, and this year is going to be the best yet! Our music festival is our school's largest fundraiser and platform to get the Wildflower word out to the greater Chico community. All proceeds from the festival go directly to supporting Wildflower programs. Kids Area – Food Trucks – Silent Auction – Dancing to the Best Music Chico Has to Offer Eventbrite-Get Your Tickets Here!
https://www.eventbrite.com/e/wildflower-music-festival-chico-ca-tickets-519954928187?fbclid=IwAR14lx04T8yexiP6QYF_7YZj-31N1_xWdLcZVALZE58lauwyHa5toAtPT6I

Join us Wednesday, February 15th from 6 to 7 to learn more about the middle school program at Wildflower!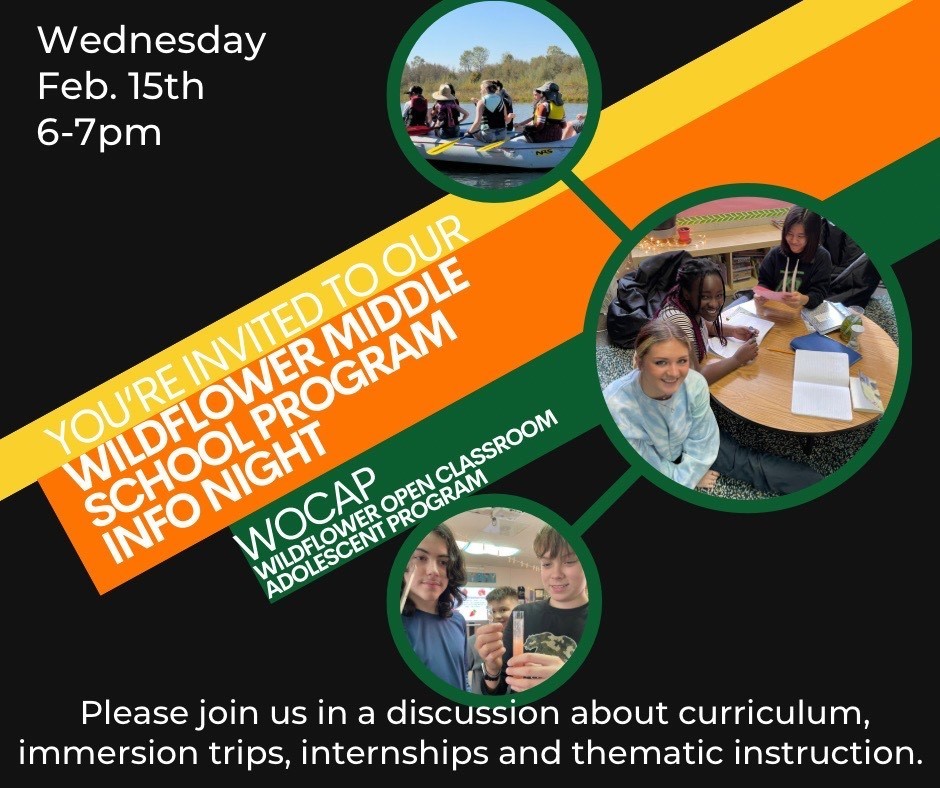 Enrollment Happening Now!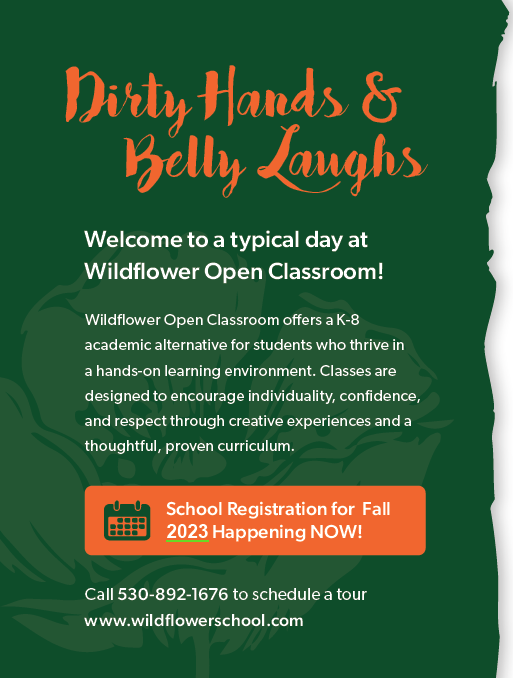 Come join us today, any time between 9 and 2, for our yearly Open House for families interested in learning more about Wildflower. We are still accepting enrollment for some grades this current year, as well as accepting new enrollment interest forms for the 23/34 school year. We look forward to seeing you!

Makers Market Craft Fair at Wildflower! When: Saturday, December 3rd from 10:00 am till 4:00 pm. Where: Wildflower Open Classroom 2414 Cohasset Rd Ste. 3 Community Room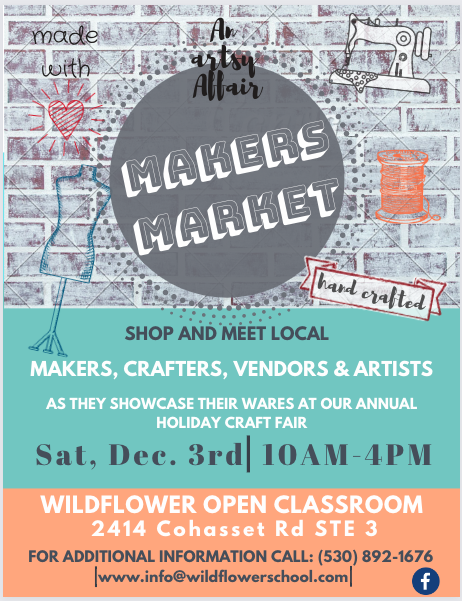 Hot days ahead! Due to the extreme heat we are experiencing, over the course of this week, we will be eating lunch and having lunch recess indoors. All after school activities will also be held indoors. This will continue for the remainder of the week, or until it cools down. Morning recess will still be held outside. Remind your kids to keep hydrated.

We are continuing with our Wednesday weekly PCR testing. If you have not yet signed up your child, please do so through the portal or pick up a hard copy and fill it out in the office. Covid cases are still showing up, and we are doing our best to make sure everyone stays as healthy as possible while on campus.

5th Grade "Quick Write" As I walk in the Ukrainian meadows with my dog Posey we see beautiful blue and yellow flowers dancing in the wind, for this is Ukraine. All of the Ukrainian people were freed, it was a joyous time. Everyone crowded around me and Posey, and we sat down and listened to peace. The birds sang for peace, the crikets chirped for peace, and the chipmunks skweaked for peace. After, everyone in the meadows ran down to their city and danced, for the Russians were gone, the war was gone, the war was dead. by Maddie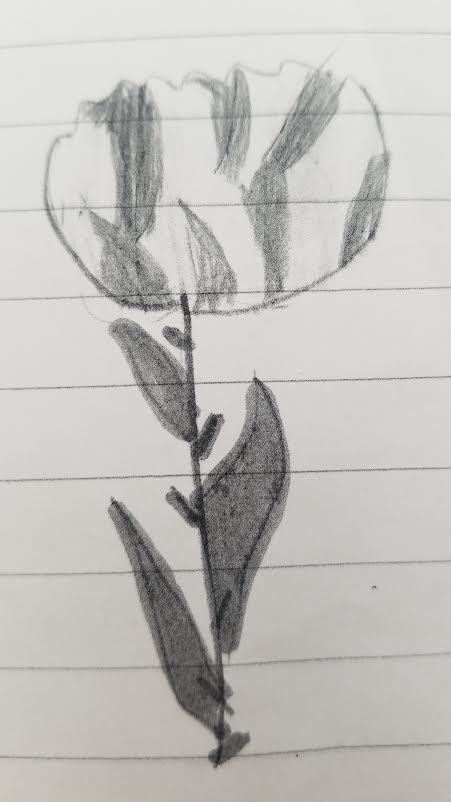 Wildflower teachers celebrated 2-22-22 yesterday, 2-2 Tuesday!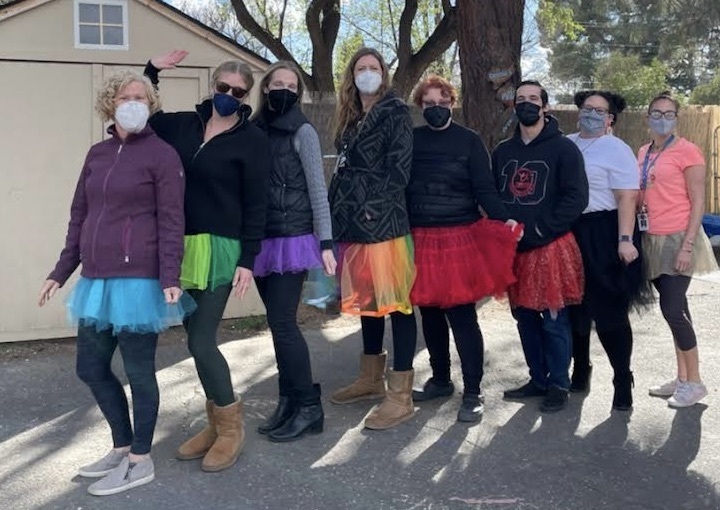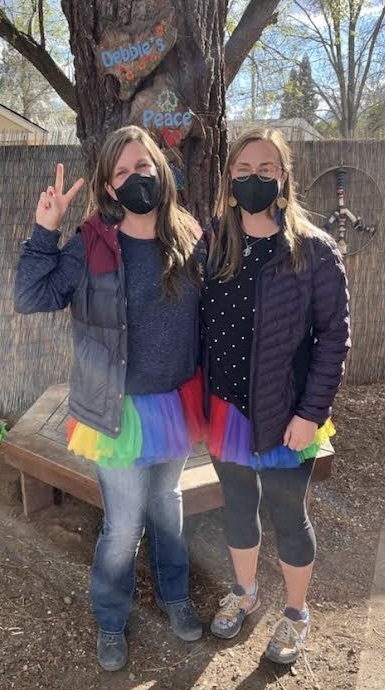 Wildflower is hosting an Open House this Thursday! Interested prospective families, please come by any time between 9 & 2 to tour our unique school. If Thursday does not work for your calendar, please call the office to schedule for another day.

Full Day Kindergarten Option for 21/22 School Year! Yes, that's what we said! Call the office for more information: 530-892-1676.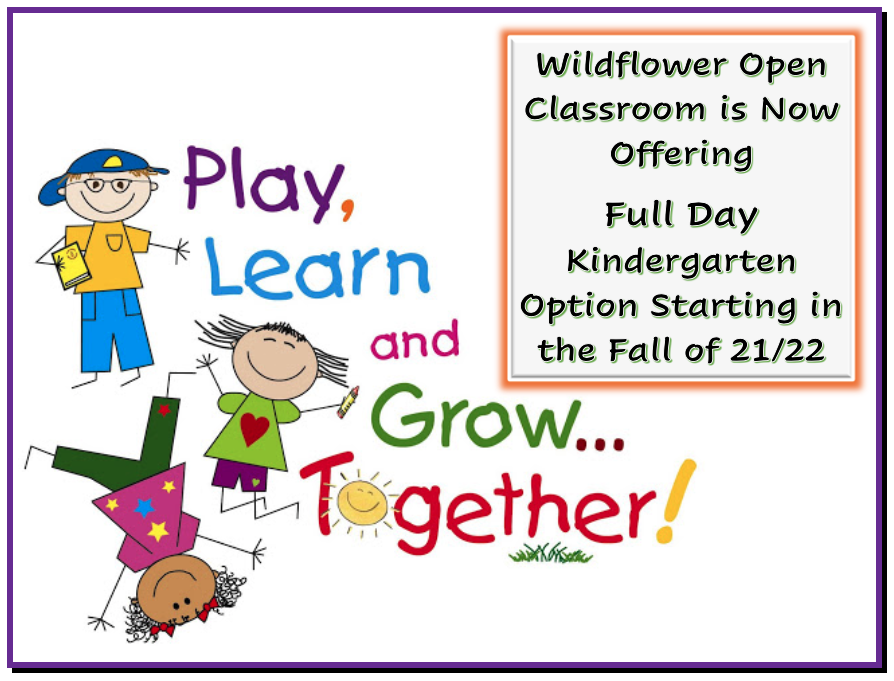 We appreciate all the hours and the dedication to teaching our Wildflower teachers have done over the course of this year! Don't forget to show your appreciation to any teacher you may know, this is their week!

Over the past couple of years, Wildflower's Eco Club has prepped, planted and cared for a Monarch recovery garden. Milkweed, essential to the Monarch butterfly, is currently dormant waiting for spring to show itself, and eventually bloom to attract them in the warm summer months. Heather, one of our eco club volunteers, put together this educational video with a couple of Wildflower students which features the story of Monarchs and the Wildflower Monarch Recovery Garden.
https://youtu.be/x59o2H3Pfeg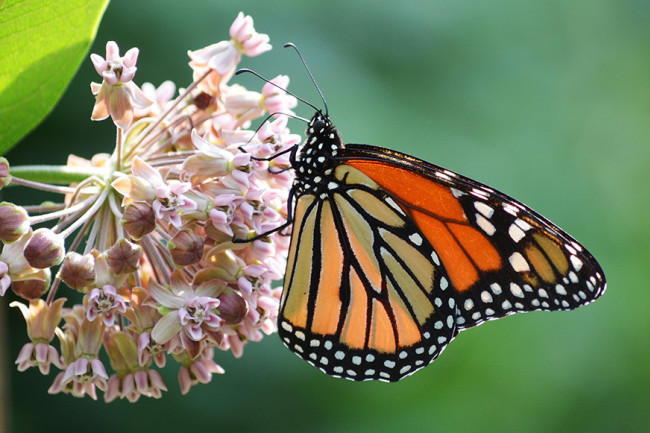 Thank you Odyssey Teams for assisting Wildflower in a school-wide virtual mosaic mural project. Each student and staff member had a square to replicate from the original image to create a unique abstract mosaic for everyone to enjoy! The original picture was created by Bonnie Parkin, local artist, art teacher, and founding member of Wildflower Open Classroom. The watercolor was one of our original logos for the school. Thanks again Odyssey Team members, Allison and Jonas for setting this up. And a special thank you to our devoted staff and talented students for creating this amazing piece of art!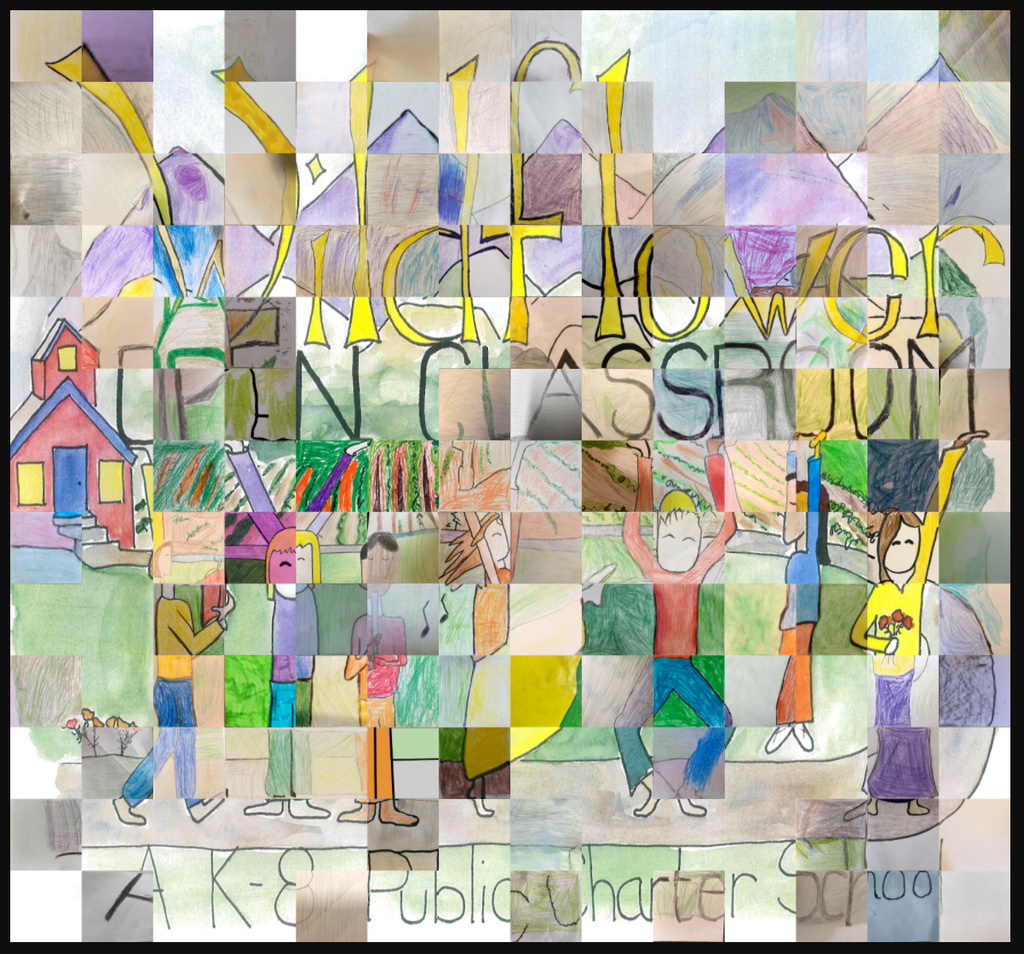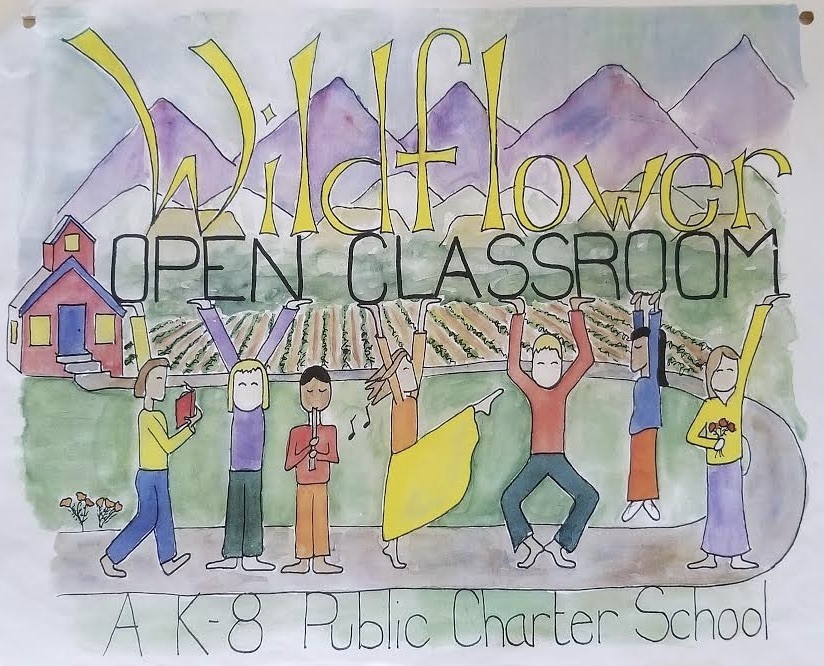 Distance learning images from homes around our Wildflower community.